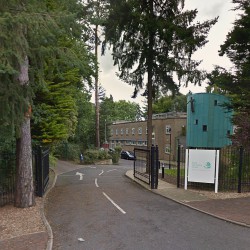 The Pipers' Guild is pleased to announce details of next year's Summer Course.  After a much-enjoyed Summer Course at Hinsley Hall, Leeds, in August 2013, the next Summer Course is to be held at St Columba's House, Woking from 28 July – 2 August 2014.
Located amid wooded gardens, yet still close to the centre of Woking, St Columba's House is centrally located for many Surrey attractions such as the Basingstoke Canal, the Surrey History Centre, and Woking Palace.  The venue is easy to get to via rail or air.
Further details and application forms are now available (be sure to download both files!) – and if you book by 28 February 2014, there's a £50 reduction!
UPDATE:  As of 1 March 2014, the course is now waiting list only.  Contact the Organiser (see form) to get your name on the waiting list!